Top 5 Tips For Hiring An HVAC Contractor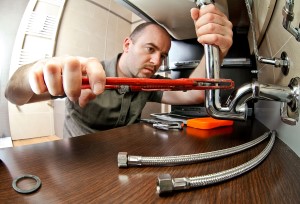 Hiring a heating and cooling contractor for your Horsham, PA home is something that every homeowner has to take care of at some point. The trick is making sure that you take the time required to make the right selection.
Otherwise, you could end up with shoddy workmanship from an inferior contractor. This is often the case when a homeowner is faced with an HVAC emergency and has to make a quick decision about who to hire. Let us help you avoid making that mistake.
Do not wait until you are faced with a crisis to try to narrow down your selection.
Savvy homeowners make it a point to pre-screen candidates for this type of work so that they already know who they will call when they need emergency repairs.
Get a variety of quotes but remember it is not about getting the rock bottom cheapest.
Getting various quotes is more about taking the time to interview the different candidates and finding the best value. Value is quality workmanship and results for a reasonable price. Remember that you get what you pay for so avoid just going for cheap.
Do not trust over the phone quotes.
Aside from this being bad business practice, it shows that the contractor doesn't respect his or her potential customers. While it may save them time, it should be a big red flag about their approach to their work and their customer service.
Get the quote in writing.
Avoid confusion by getting a detailed description of the work that will be done. If you discuss any amendments to the details, make sure you also get that in writing with both parities initialing it.
It is important to hear from other homeowners who have worked with this contractor before. You would check references for someone you were considering hiring at your job, so treat this with the same level of importance.
A Name to Trust
The good news is that you have already found the right team to take care of the job for you. Here at Fisher Mechanical Inc., we have earned the impeccable reputation that we have by focusing on integrity.
Whether it is the work we do or the way we treat our customers, integrity is always our priority. Plus, if you have an emergency we will be there for you 24/7 at no extra cost.