The Fort Washington Plumber & HVAC Contractor Making You Comfortable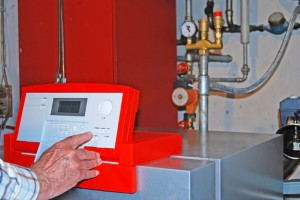 One of the responsibilities you have as a local homeowner is to find a reliable Fort Washington plumber and heating contractor. You never know when you are going to need one, so make it a point to know ahead of time who that professional will be.
With a little research, you will come to realize Fisher Mechanical, Inc. is the name to rely on and has been since we started the company in 1960. Do your homework so you can make the same smart decision that other savvy local consumers have.
Heating Repairs For Your Fort Washington, PA Home
The trick to heating repairs is to try to avoid them with maintenance or at least minimize the damage and frequency. Common examples of repair issues we come across are:
While it seems like it would be better if something continuously runs than not at all, that isn't the case. If your blower won't stop running it means you probably need a replacement.
Obviously, if your system is not producing enough heat, it is time to have it looked at. This is more serious if it stops heating at all.
Neglecting to care for your system can lead to serious damage. A lack of maintenance and failing to change filters are both common culprits.