Clogged Drains? Call the Drain Cleaning Company Today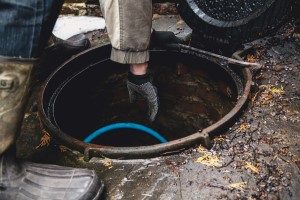 Drain cleaning is one of those tasks that should always be handled by a professional plumber, contrary to what ads for store-bought chemical agents would try to have consumers believe. In fact, did you know that you could do more harm than good by attempting to DIY your clogged drain issues?
Make the smart call by contacting Fisher Mechanical Inc. and let us provide you with high-quality service. The work we do will rid your drain of clogs, prevent any new ones from developing any time soon and not damage your pipes in the process.
Getting Expert Help for Drain Cleaning
As the local leading plumbing company in Horsham, PA, we get a lot of calls about slow or clogged drains. Some of the most common culprits that cause the need for drain cleaning include:
Hair - so be sure to clean those shower drains
Grease - and that is why it should be disposed of other ways
Food particles - even though the other drain is your garbage disposal
Root intrusion – letting an industry expert take care of your drain cleaning is the only way to discover if you have a more serious cause of the problem, like root intrusion
Get it fixed right by letting a plumbing professional fix it for you in the first place!