The Best Warminster Plumbing & HVAC Contractor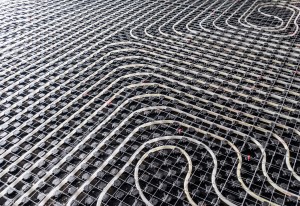 For approximately 60 years now, Fisher Mechanical, Inc. has been earning and maintaining the reputation we have for superior workmanship. Our dedication to our customers is how we have become the preferred provider for Warminster plumber and heating contractor services.
You can feel good knowing you are working with a company that stands by their "On Time or It's Free" Guarantee. The bottom line is that your total and complete satisfaction is our top priority.
Heating Repairs For Your Warminster Home
Sometimes the worst part about needing heating repairs is the symptoms. You are in need of service if you notice issues like:
A spike in your utility bill often means there is a problem. Because your heating system has to work that much harder to its job, when it is in a state of disrepair, that causes your bills to soar.
Your system may technically be working but probably not well. If your heating is blowing out slightly warm air but not hot you and your family will be uncomfortable still.
Dirty filters, a leak in the air ducts – these are a few signs that you need repair service. In the meantime, you will notice your home has become caked with a layer of unwanted dust. This can be especially alarming for anyone with a respiratory-related health issue.