3 Common Questions Homeowners Have About Their Air Conditioning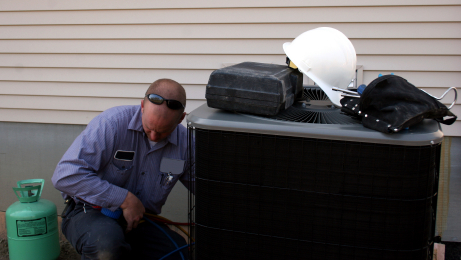 Let's face the fact that your air conditioning is something that you use constantly during warm weather, but probably know very little about. And that's fine really, it is a job best left to a trained and experienced industry to handle anyway.
However, gaining better insight concerning your cooling system is the key to having it work better. Not only that, this could end up saving you money in operational costs and unnecessary repair expenses.
Getting the Answers to Your Questions
Although there are plenty of other questions you may have, these tend to be the most frequently asked:
Is regular maintenance important and why?
A common mistake homeowners make is failing to get regularly scheduled maintenance. We offer a Service Plus Club making it that much easier to get ongoing tune-up work completed. This helps keep your air conditioner running in an energy-efficient manner, which means lower utility bills. This is also the best way to avoid the need for unexpected emergency repairs that can get quite expensive. Having your system inspected at the end of spring and fall is generally sufficient.
Why is it important to get the correct size air conditioning?
This is something your HVAC contractor should review with you but it certainly doesn't hurt to know a little bit so you don't end up with the wrong size. The main reason it is vital to get the accurate size is for energy efficiency. However, you also do not want to put too much strain on your cooling system by getting something too small. This will lead to ongoing repair needs and premature replacement.
Do not trust over the phone quotes.
Aside from this being bad business practice, it shows that the contractor doesn't respect his or her potential customers. While it may save them time, it should be a big red flag about their approach to their work and their customer service.
Is there a way to make the AC more efficient?
It only takes one really hot summer month to see how much cooling can cost. Keeping your system more efficient starts with selecting the best Energy Star rated cooling system, and getting the proper size. Make sure your home is properly insulated and, if not, get it improved. Also, using window treatments such as quality shutters or drapes can do a lot for keeping the cool air in and the warm sun and air out.
We know you have more questions and Fisher Mechanical Inc. wants to be able to answer those for you. As the premier choice for a local expert air conditioning company in Horsham, PA, you can rest assured that we will deliver the best possible results.