Commercial Plumbing Company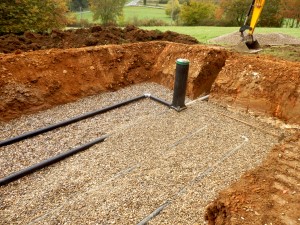 Fisher Mechanical Inc. has earned the flawless reputation we have by making it a point to offer the best results for all the work we do, including commercial plumbing company services. One of the wisest moves you can make as a business owner is to have a plumber already in mind in case an emergency arises.
Too many entrepreneurs make the erroneous decision to try to locate a qualified emergency plumbing contractor once in the midst of a problem.
What to Expect When it Comes to Commercial Plumbing
You have a number of things to take care of as a business owner in Horsham, PA, including worrying about possible plumbing problems such as:
Leaks – just about any aspect of your plumbing can spring a leak, from the faucet to the pipes located underground. That means sometimes leak detection is part of the repair process.
Slow or Clogged Drains – Drain cleaning helps prevent slow or clogged drains. However, if a problem has already developed, it is important to let a pro handle the job instead of relying on harsh store-bought chemicals that do more harm than good.
Installation and Replacement – Aside from repairs, we also offer essential plumbing work such as installation and replacement. Rest assured the quality of workmanship will promote longevity and optimal performance.